Admittedly, we were a bit naive in our estimation of the difficulty of the climb ahead.
We'd read it would only take an hour of climbing stairs to reach the top. No problem for a couple of kids from Colorado who had hiked 14ers the summer before. Plus we wanted to get our exercise in for the day.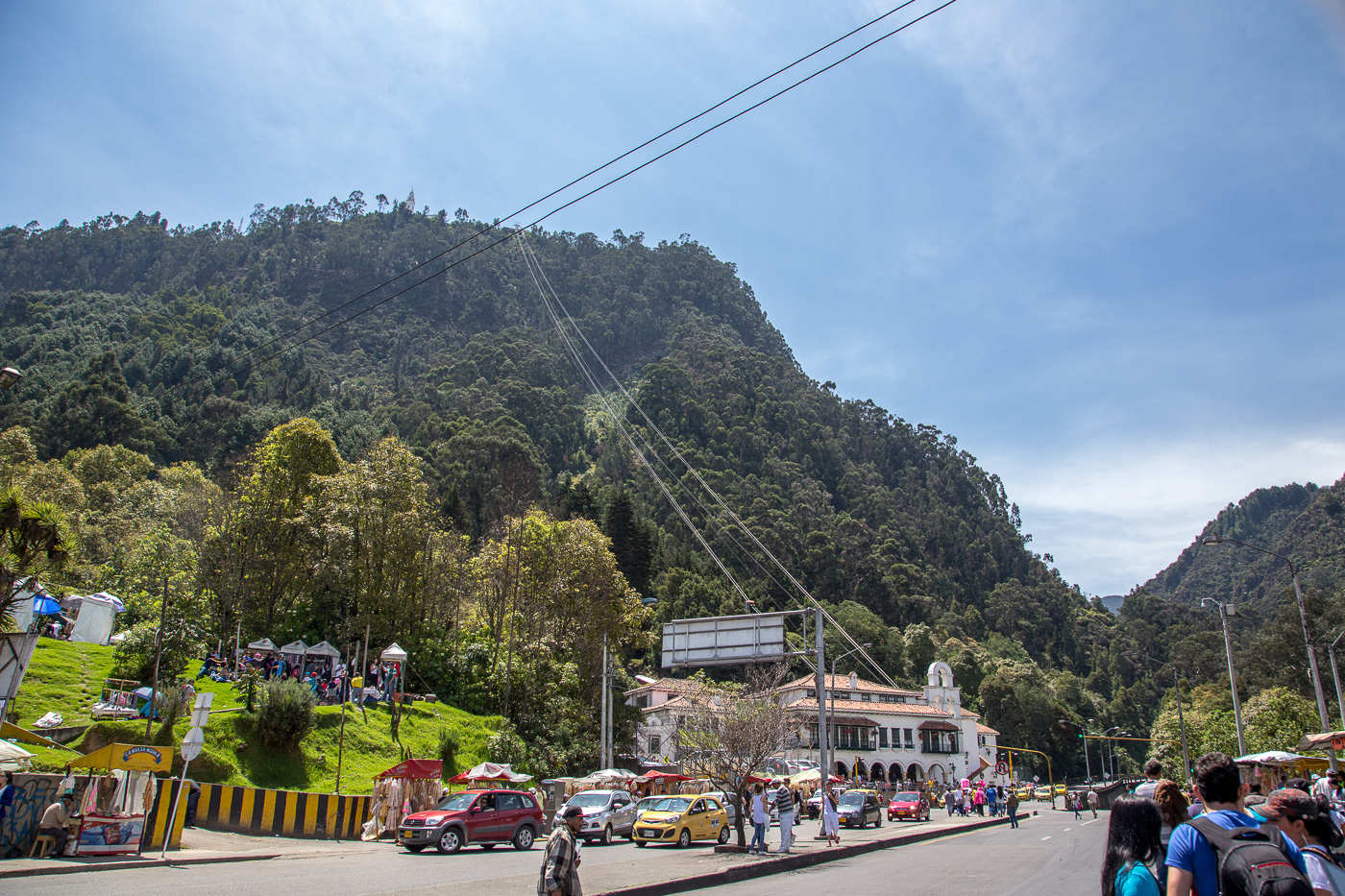 But as soon as we embarked on our ascent of Cerro de Montserrate, we quickly clued in to how treacherous the 1,500 stairs ahead would be. The promise of a stunning Bogota city panorama fueled us forward. That and the hoardes of out-of-shape Colombians outpacing us.

The Church atop the Mountain
Towering high above the city at 10,500 feet, you can see the prominent white Church of Our Lady Waters atop Cerro de Montserrate from nearly any point in Bogota.
It was fittingly a Sunday so the path was bustling with locals intent on making it to the top in time for the start of mass. Two steep miles and an elevation gain of 1,650 feet later, we were psyched when we reached the summit of Cerro de Montserrate.
Built in 1644, the Church of our Lady Waters (Waters Church) is both a pilgrimage for Catholics as well as a main tourist attraction in Bogota.
We took some time to enjoy the pretty spectacular views of Bogota, a city of 8 million inhabitants, below before starting our descent down.