We arrived in Ayampe by way of Puerto Lopez, a quaint Ecuadorian fishing village an hour south of Manta.  The town and its small stretch of sandy white beach are tucked away in a plush tree-lined cove.  Across the horizon, hundreds of tiny blue anchored fishing boats bob up and down in unison with the gentle waves.
Here we were excited to get to witness this otherwise sleepy town come alive at the water's edge one morning as the fisherman returned from their night at sea.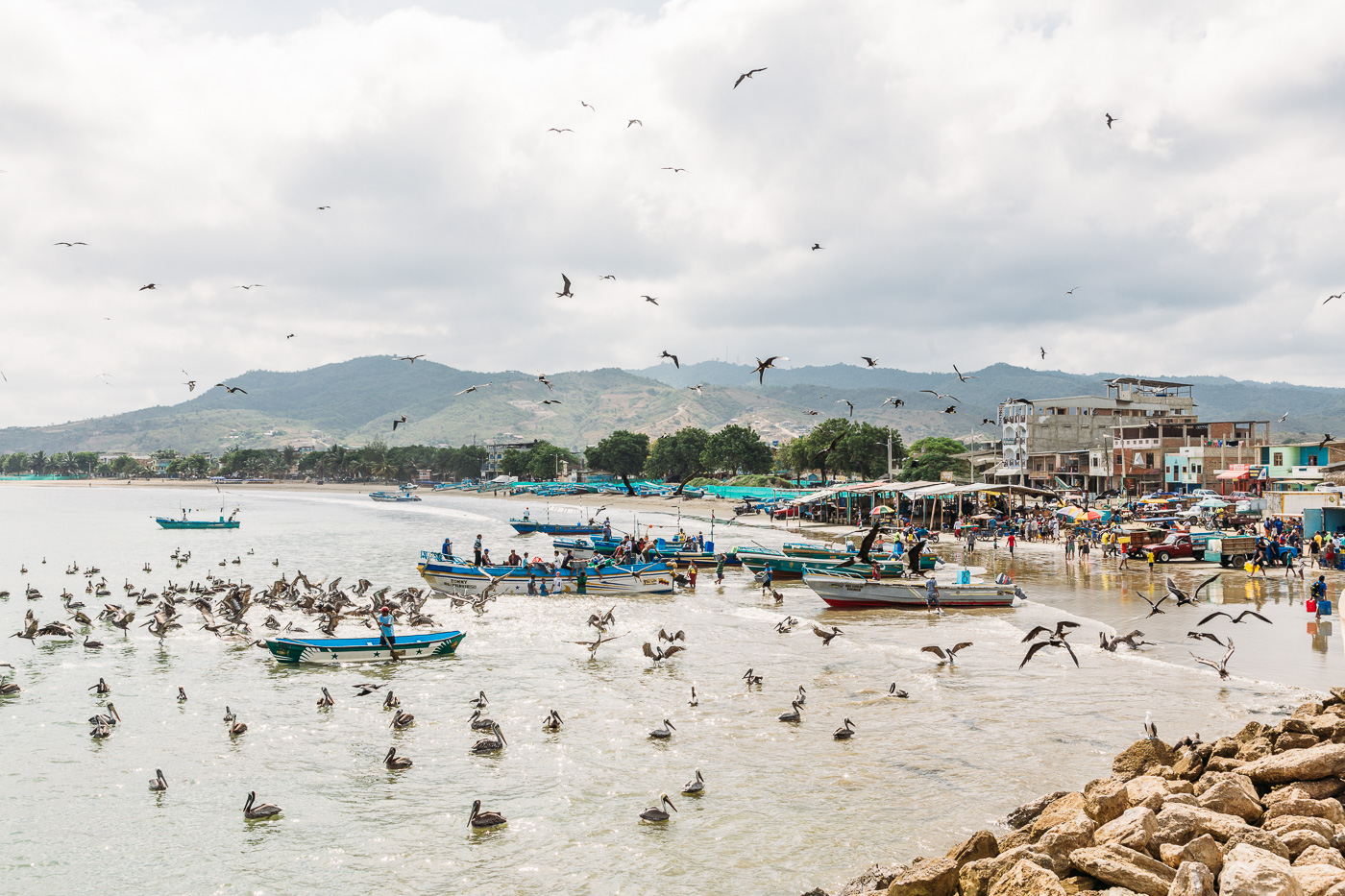 All in a Day's Work
It's still early morning in Puerto Lopez, perhaps 7:30am or 8:00am, when the fishermen return to harbor with their day's catch. The passengers aboard the Dion Pancho reel in their nets as they pack their bounty of small nondescript white fish into plastic carrying containers.
The fishermen pass the loaded containers off to six or seven dedicated runners.  It's the runner's job to hoist the loot over shoulder and run as quickly as possible from the shallow waters of the boat to a nearby truck, dodging the aggressive, hungry swarm of seagulls overhead.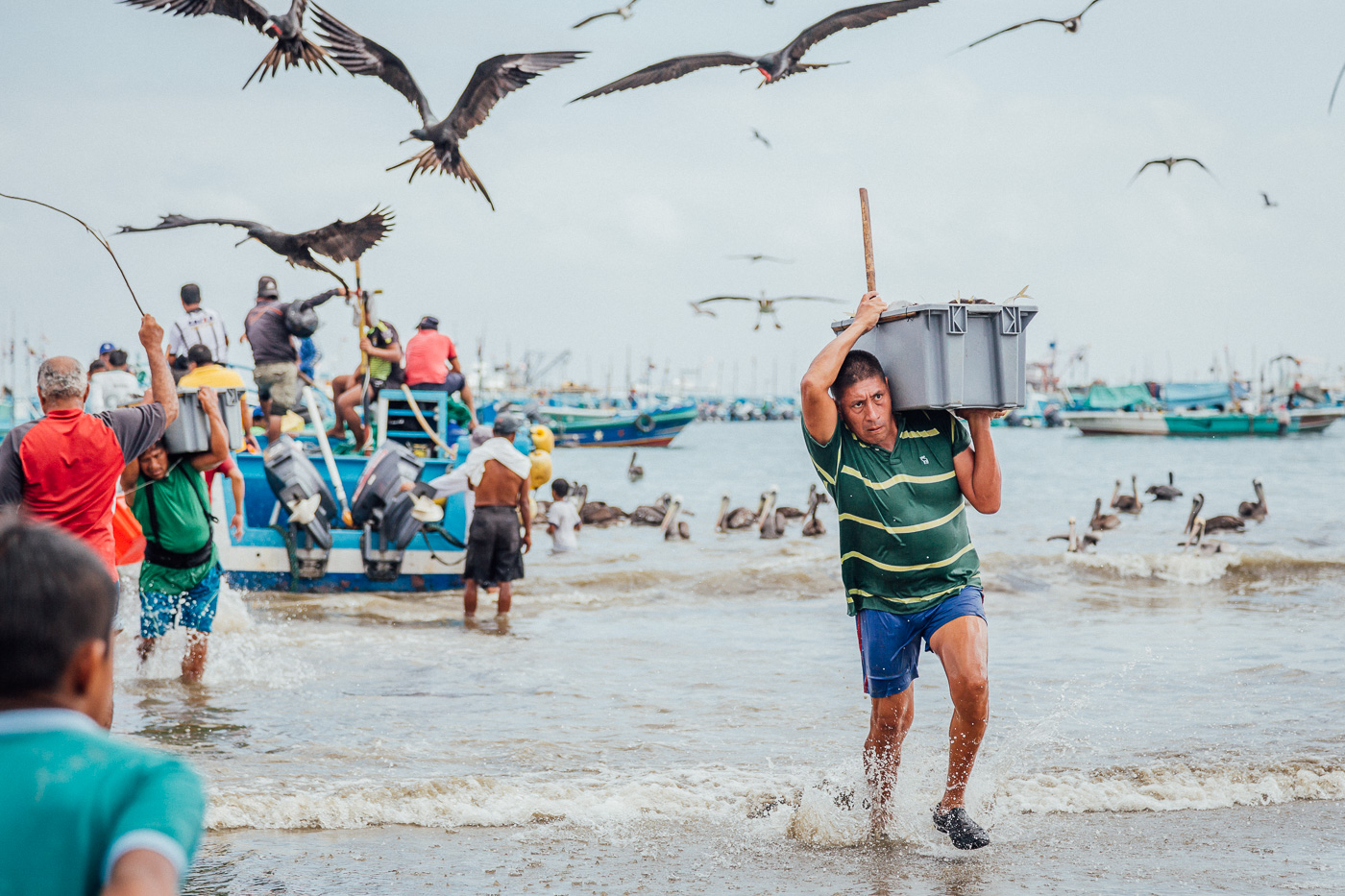 Waiting at the Pibe Jr. truck another set of workers heap the piles of fish onto ice. Over and over again this process is repeated until the boat is cleared and the truck is full.
As the morning commotion dies down, fishermen, runners and drivers all gather at the makeshift kiosk for a quick rewarding bite of freshly prepared ceviche before parting ways for another day.
As fast as it happened, it was over again and the beach was once again quiet and sleepy.
Worth the Visit While on Ruta del Sol
The most picturesque of our stops along Ruta del Sol (Route of the Sun), Puerto Lopez has somehow managed to retain its own unique character and charm despite expanding tourist interest.  If you are looking for adventure a handful of local tour operators offer day-long snorkel or dive excursions.  Or if you catch the season right you can book a cruise to see the whale migration.  However we opted for a lazier day wandering the beach and dusty side streets, stopping for a jugo de fruta every now and again.
We would have liked to spend a few more lazy days here, but as tends to happen when you are a compulsive overplanner, Spanish and surf lessons demanded we move on.
Adios until next time, Puerto Lopez….